Preguntas frecuentes (FAQ) de The 4 Week Gut Protocol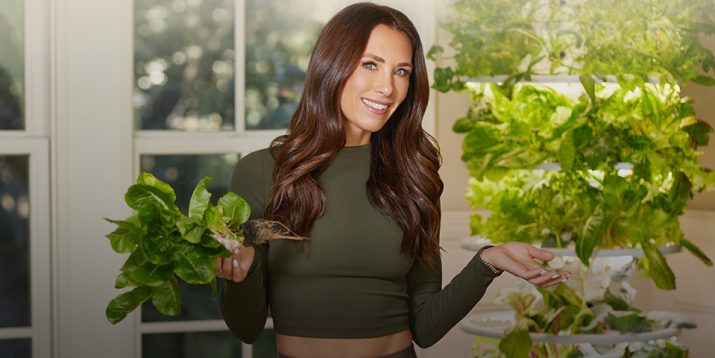 Ya sea que hayas comenzado The 4 Week Gut Protocol o que solo lo estés considerando, es importante asegurarte de contar con toda la información necesaria para una trayectoria exitosa.
La superentrenadora de Beachbody experta en nutrición, Autumn Calabrese, sufrió problemas en el estómago durante muchos años.
Después de mucho ensayo y error, y de trabajar codo a codo con su médico, encontró la forma de tratar los problemas gastrointestinales que complicaban su salud física y emocional.
Para asegurarte de obtener los resultados que quieres, Autumn y su equipo armaron las preguntas frecuentes (FAQ) de The 4 Week Gut Protocol.
Aquí hay algunas preguntas de ejemplo; el enlace a las demás preguntas se encuentra más abajo.
1. ¿Cuándo llegará la reposición de los suplementos de The 4 Week Gut Protocol?
Esperamos reabastecer el inventario de paquetes de The 4 Week Gut Protocol con Optimize y Revitalize a partir del martes 24 de mayo.
Este es el primero de varios envíos de inventario que esperamos recibir en los próximos meses; el siguiente está previsto que llegue a mediados de junio.
Prevemos una gran demanda de estos suplementos, así que cabe la posibilidad de que el inventario que recibamos el día 24 no dure hasta nuestro próximo envío.
Ten en cuenta que, si esto ocurre, los suplementos volverán a estar fuera de inventario hasta que llegue el siguiente envío.
En tal caso, haremos todo lo posible para comunicártelo a la brevedad. Puedes ver más detalles del programa en las preguntas frecuentes (FAQ) 5186.
2. ¿Cómo me sentiré durante The 4 Week Gut Protocol?
Autumn dice que, dependiendo de cómo haya sido tu alimentación anteriormente (bastante sana o no muy buena), podrías experimentar algunos síntomas negativos (por ejemplo, dolores de cabeza leves y cansancio).
Estos deberían desaparecer después de la primera semana aproximadamente.
3. ¿Puedo beber café durante el programa?
Puedes beber café, pero no más de tres tazas de 230 ml (8 oz) por semana.
Para leer más información sobre los límites de cafeína, visita la página del programa 4 Week Gut Protocol en Beachbody On Demand y haz clic en la pestaña "Recursos."
Desde allí, abre el PDF titulado "Listas de alimentos" y dirígete a la página sobre "Café y té."
4. ¿Dónde encuentro información sobre qué suplementos de Beachbody puedo tomar durante el programa?
Consulta las preguntas frecuentes (FAQ) 5186, dentro de la sección "Suplementos recomendados."
5. ¿La comida debe medirse en los recipientes antes o después de cocinarla?
Esto depende del tipo de alimento que vayas a medir. Consulta el documento "Listas de alimentos," en la pestaña de "Recursos."
Esta lista contiene las medidas de alimentos que no caben fácilmente en un recipiente y también especifica esos alimentos que deben medirse una vez cocidos.
Para ver todas las preguntas que ha contestado nuestro equipo, visita las Preguntas frecuentes (FAQ).